Campaign Milestone: Kick-Off
Saturday, March 4, 2017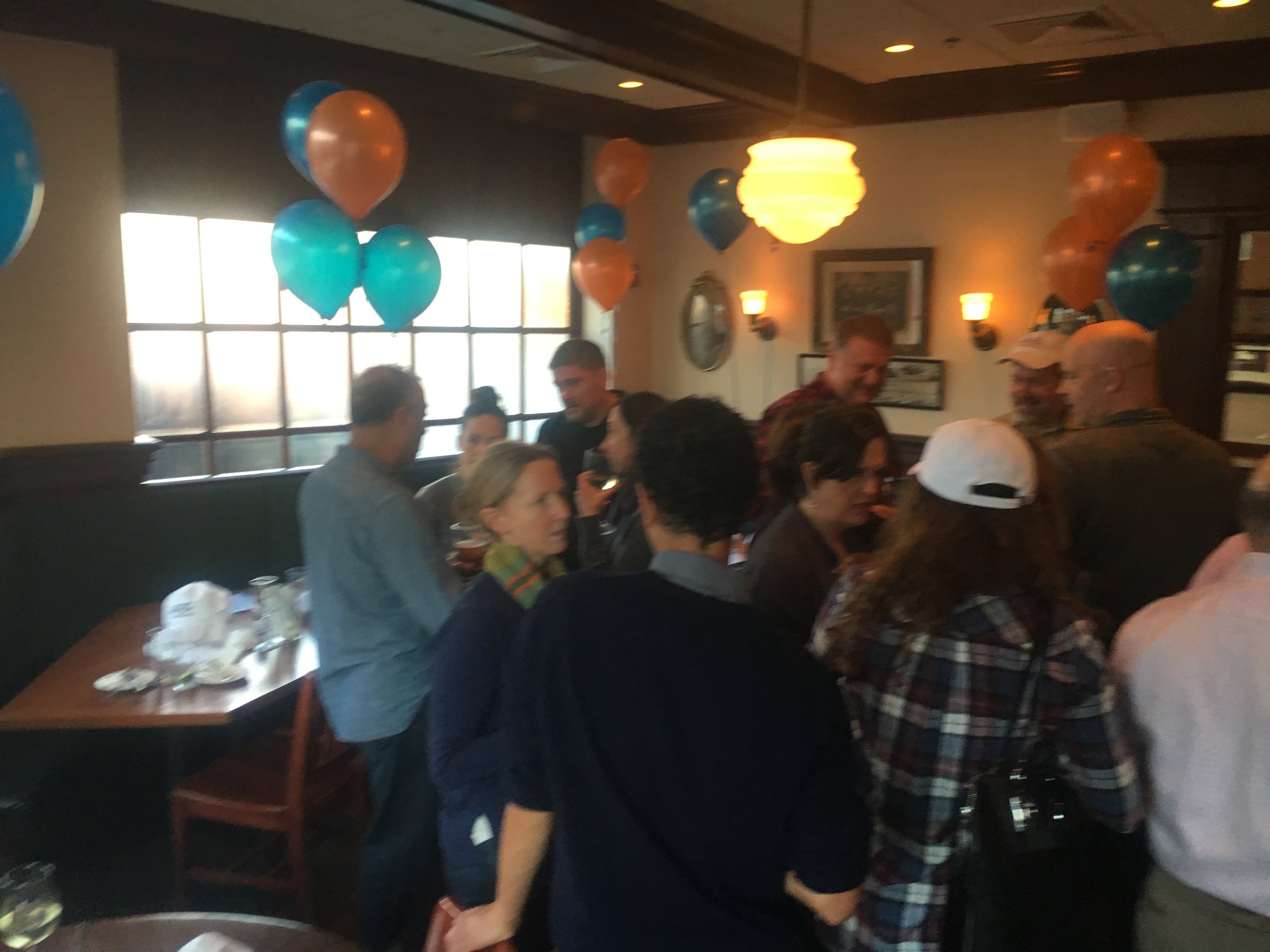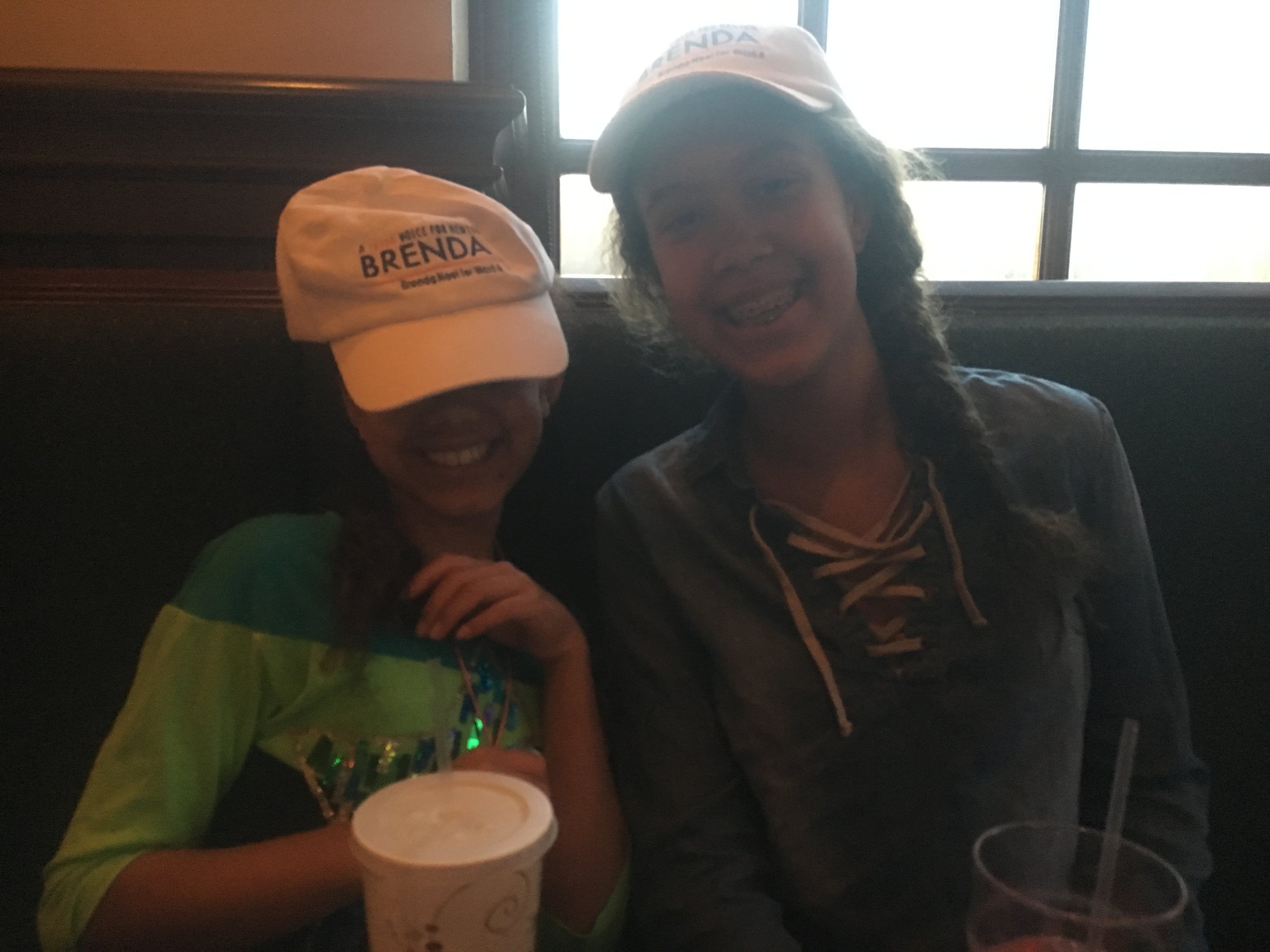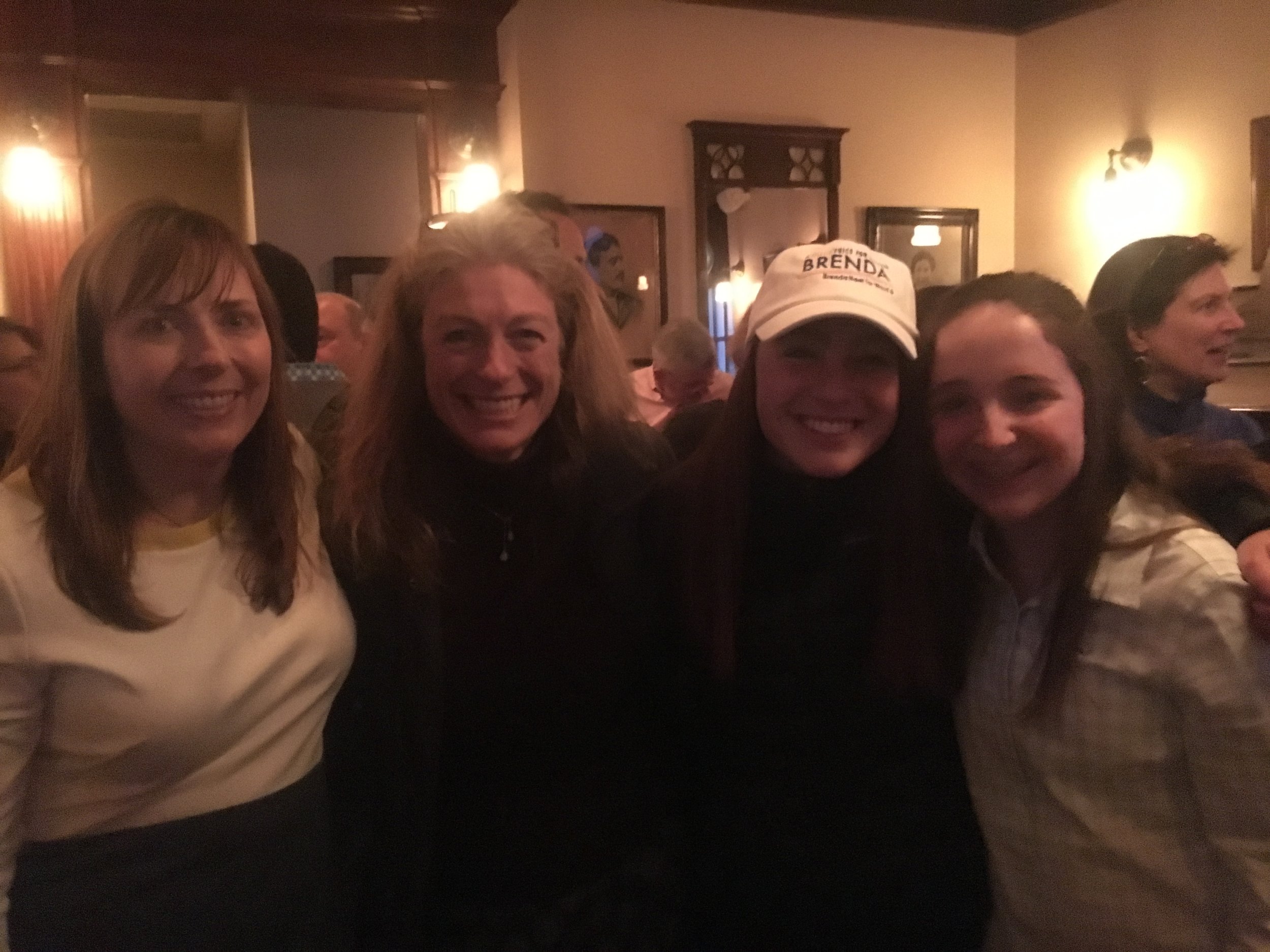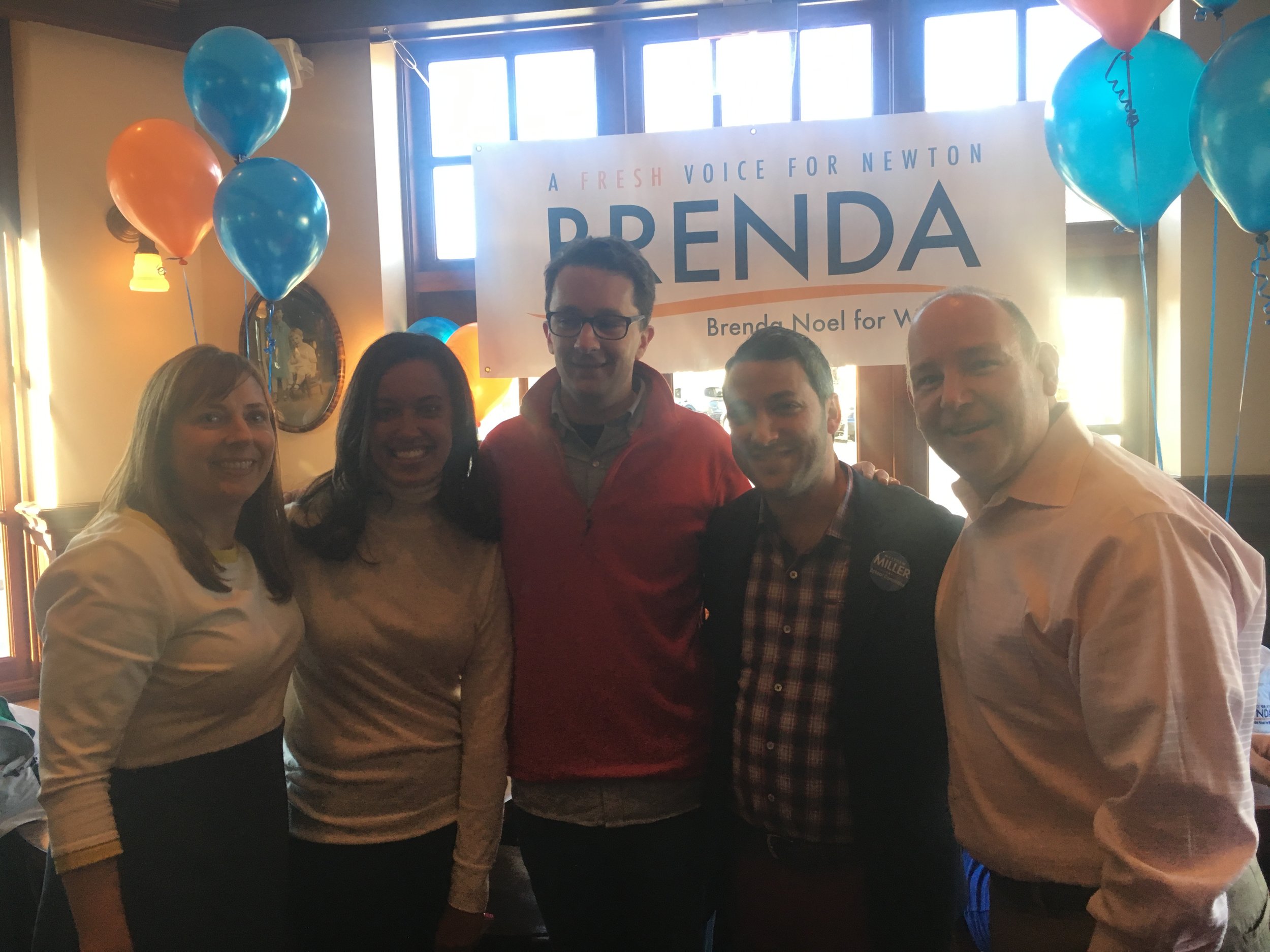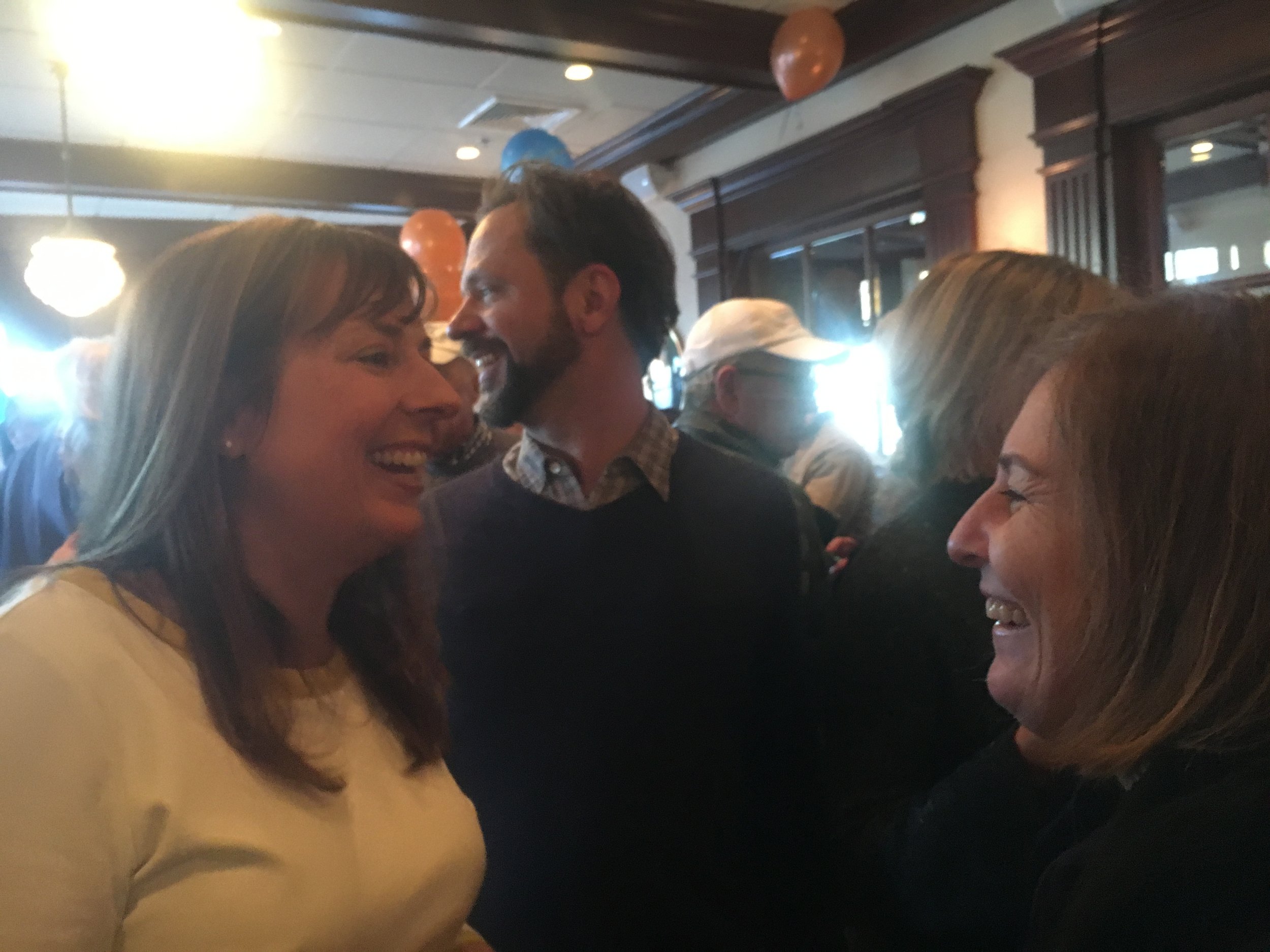 Remarks made at the kick-off event:
Hello- and thank you for coming- it is so exciting to see such a great turn out for this event. I want to thank my co-chairs for standing by me on this ride and also give a shout out to my family Dean, Martie and Ella and My Dad, Ducky, my mom Marion and her partner Judy and my brother Kevin, all of whom traveled to be with me here today, and my niece Rebecca who came across the river from Cambridge. I also want to give a shout out to Carl and the folks at O'Haras for hosting us today- thank you!
Many folks in this room know me- but for those who don't let me take a minute to introduce myself.
As I have mentioned I am a first generation college grad with a Masters in Social Work from BU. Seven years ago, my husband and I moved to Newton into a little fixer-upper just down the road on Walnut Street. My career has included 5 years at the Boston Area Rape Crisis Center doing training and education and 4 years managing a federal grant for the Massachusetts Office For Victim Assistance. For the past 12 years, I have been a development consultant working with mission-driven organizations, two of which have been right here in Newton. I am the Development Director at the All Newton Music School as well as Newton Wellesley Weston Committee For Community Living, which provides housing and residential services for individuals with Intellectual and Developmental Disabilities.
You already know this- but it is worth repeating- Newton is an amazing, vibrant city. Many of you came to Newton for the schools and are staying for the community.
So what can you expect from me as your city counselor?
I will be engaged with my constituents and engaged in the council process. I will show up for you and be prepared for thoughtful debate on issues you care about, like the school budget, livable city planning, and fulfilling the promise Newton made to you when you made the financial leap to move to this city. I will enter each meeting with an open mind and consider the complex facts before I vote. I will vote independently and support policy that reflects my commitment to you and our commitment to each other.
Thank you in advance for bringing me your insight and perspective on what matters to you. If you would like to meet with me, which I welcome, or get more involved with the campaign - please see Claudia or Liz today or put your name on the sign-up sheet with Meredith.
Thank you for coming out today, I simply could not do this without your encouragement and support. I greatly appreciate your commitment of time and treasure as I work to win the votes of Ward 6.